Recommended Osteopaths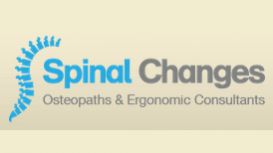 Many patients come to see us who suffer with back pain but one in particular sticks out in my mind - Sarah. As I was examining her my instincts told me something was not right. Having examined her

thoroughly by using generic osteopathic as well as our own techniques I was certain that she had Kidney disease and as such referred her to A & E.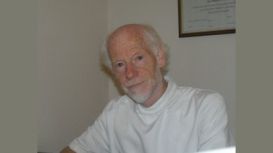 osteopathyinstockport.co.uk
I trained at the British School of Naturopathy and Osteopathy (now called the British School of Osteopathic Medicine). Having seen many thousands of patients, I have gained valuable experience in the

treatment of a wide range of musculo-skeletal conditions. I am ever keen to advance my knowledge of particular conditions e.g.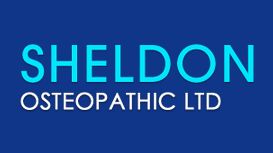 sheldonosteopathicclinic.co.uk
Osteopathy is an effective, safe and proven treatment for a wide range of conditions and injuries, so don't put up with pain - we'll help you reduce the severity of pain through your own tailored

treatment plans. We are happy to treat individual private patients in the Birmingham and Solihull area, but can also take on clients who have suffered accidents and are referred to us through some insurance company claims.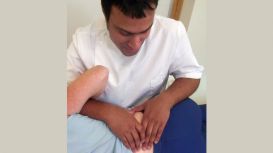 The practice was founded 7 years ago by Mario Patricio. Mario graduated from the British College of Osteopathic Medicine in 2005. He has worked in a number of practices in Essex, Surrey, Kent and

South East London. Mario combines deep tissue massage, gentle manipulation and cranial osteopathy. Sessions are individually tailored to optimize patient health and safety.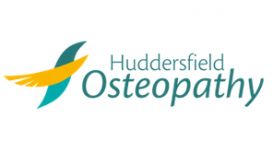 huddersfieldosteopathy.co.uk
Huddersfield Osteopathy is a vibrant group practice that integrates with other professionals who choose to work together to provide a holistic approach to achieving optimal health. We believe that

wellness is not merely the absence of pain, disease, and sickness. We see it as the complete integration of mind, body, and spirit, affecting not only your visible bodily appearance, but also every living cell.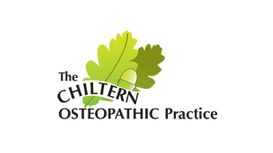 The Chiltern Osteopathic Practice is a professionally run osteopathy clinic with a reputation for providing a high level of patient care. We treat people of all ages who consult us for a wide variety

of conditions in our modern, comfortable treatment rooms. We open six days a week, including three evenings and endeavour to offer appointments within 24 hours of enquiry. We have plenty of easily accessible parking.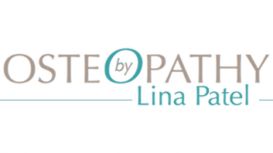 Contrary to popular belief, Osteopaths treat more than just back or neck pain! Osteopaths can treat you head to toe and osteopathy can benefit everyone, from newborn babies to senior citizens. Lina

reassured and explained her every action to me throughout the treatment, while I relaxed looking out at the beautiful country park.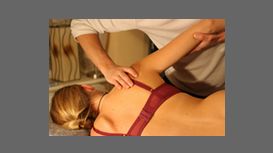 At The Wokingham Osteopath, our aim is to restore your body's natural ability to heal itself and thus bring you back to health. The Wokingham Osteopath is a small, professionally run practice, caring

for patients of all ages with a variety of conditions. With a modern and comfortable treatment room, you can be assured you will receive top level treatment throughout your appointment.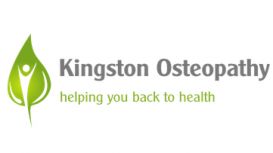 Osteopathy is a safe and effective form of manual therapy which works to relieve pain in muscles and joints by improving mobility and blood flow and reducing swelling. Our bodies naturally tend

towards healing, and osteopathy enhances the body's ability to heal itself. Cranial osteopathy is a very gentle form of osteopathy where subtle manual techniques elicit changes in tension within the body.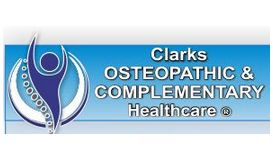 Osteopath in Benfleet, Resolve Your Back Pain and Neck Pain with Benfleet osteopaths, , Osteopathy, Physiotherapy, Chiropractor and Acupuncture in Benfleet Essex and benfleet osteopaths and

physiotherapists. Don't suffer pain anymore! Call us today or visit our website for a FREE book on back pain and arthritis. Clarks osteopathic and complementary healthcare, Osteopaths, Benfleet branch and West Wickham branch.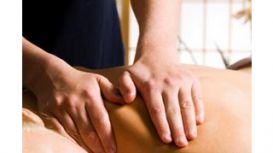 I had been experiencing inexplicable vertigo, headaches, dizziness and nerves. I had been to see a few different doctors with no solution. Bevis' approach was clear, putting me at ease from the first

session and solved my issues over the course of the programme through some easy but effective techniques. He also helped me understand why these things were happening and taught me how to prevent these issues from taking over in the future with some simple exercises I could do in my own time.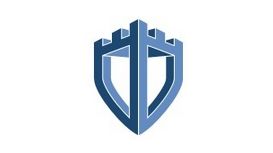 After having a successful career within the IT industry, I decided to take a huge leap into health care. Through being a swimmer at county level, duathlete and runner and having had postural problems

through a predominantly high stress desk based and travel role in IT, I wanted to help people restore function to their bodies to enable them to lead a healthy and fulfilling lifestyle.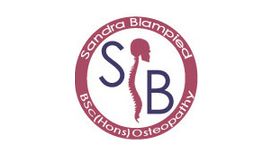 sandrablampiedosteopath.co.uk
Sandra trained as an Osteopath at Oxford Brookes University and is registered with the General Osteopathic Council and a member of the British Osteopathic Association. Sandra has previously completed

a BSc(Hons) in Equine Science at Hartpury College during which time she developed an interest in the injury and rehabilitation of the equine athlete. On completing her degree she gained a position working within the College's well renowned Equine Therapy Centre.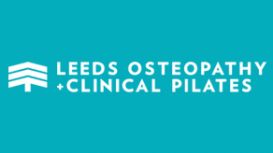 Our private, ground floor clinic is conveniently located on Great George Street in the heart of Leeds City Centre directly opposite the Leeds General Infirmary. Consultations with our skilled

Osteopaths are by appointment only in our modern, comfortable clinic.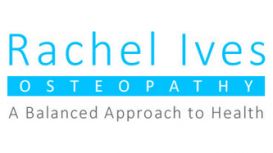 rachelivesosteopathy.co.uk
Rachel Ives is a registered osteopath with twenty years experience in the osteopathic management of a range of conditions including back pain, neck pain, arthritis, sciatica and headaches. Rachel's

particular area of interest is chronic back and neck pain, including spondylosis or arthritis of the spine, and associated symptoms commonly experienced by elderly patients.