Recommended Osteopaths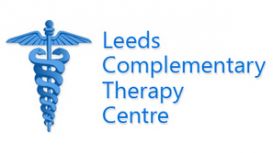 leeds-complementary.co.uk
I was introduced to the positive aspects of Osteopathy after sustaining many injuries whilst playing County Badminton. I soon realised that the holistic treatment of the whole body not only speeded up

my recovery from injury, but more importantly prevented further injuries. The success of the treatment, and speed of my recovery, initiated my interest in this profession.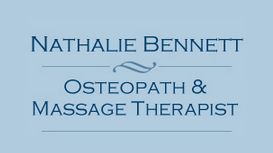 She believes in looking at the patient as a whole, not just the area that is problematic. By improving the overall function of the body, the patient is less likely to have further problems. Flexible

rates are available for those on low income, benefits or experiencing financial difficulties. Home visits are available to those unable to attend.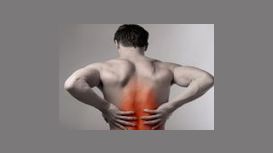 thewellheadpractice.co.uk
We are an independent healthcare practice offering Bourne and the surrounding villages, Osteopathy and a variety of mainstream complementary healthcare. We pride ourselves on our team of health care

professionals, offering a diverse range of treatment options with the scope to combine exertise to fnd our patients a solution.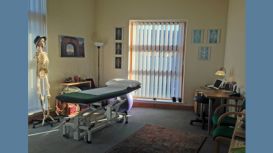 We are fully qualified, registered Osteopaths who provide high quality osteopathic healthcare for all ages from newborn babies to elderly incl. Friendly and professional, we diagnose and safely treat

people suffering with a wide variety of health issues and injuries whether acute or chronic. We also practice Cranial Osteopathy, with an emphasis on the Biodynamic approach. Whatever your requirements, we tailor our treatments to suit your individual needs, in a relaxed and caring environment.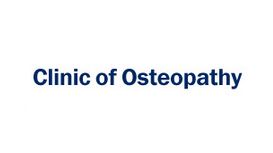 Sheila started in practice in 1980 and set up the clinic at its current location in 1987. Initially practising in Remedial Massage, she progressed onto studying manipulative therapy and osteopathy.

Sheila successfully became a Registered Physiotherapist in 2004. Sheila is a registered provider of treatment with BUPA and HSA.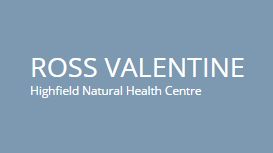 Ross Valentine is an osteopath practising in Southampton. Ross trained in osteopathy at the College of Osteopathic Medicine in London. He graduated in 1978 and after working in London, he moved to

Southampton in 1981. There he opened the Highfield Natural Health Centre with osteopathy and acupuncture as the original therapies, later adding cranial osteopathy and now energy medicine.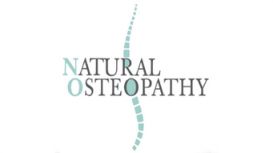 In July 2014 I became the proud owner of the Natural Osteopathy clinic following graduating from the European School of Osteopathy with an integrated first class masters degree (DO, M.Ost). I am

registered with the General Osteopathic Council (GOsC) as well as the Institute of Osteopathy (formally the British Osteopathic Association).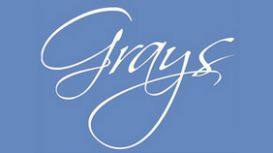 Or do you struggle with stress, tension, anxiety or weight, obesity, overweight, habits, phobias, fears, relationship problems, want to stop smoking or quit smoking? Our team of experienced therapists

are dedicated to getting you back to normal as fast as possible - allowing you to return to work, sports and daily chores with the minimum of fuss.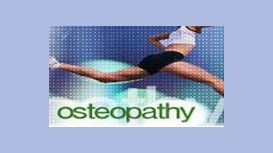 Osteopathy is an established system of diagnosis and treatment, which lays its main emphasis on the structural integrity of the body. An osteopath's job is to diagnose and treat faults that occur in

the mechanical function of the musculo-skeletal system. These faults may occur due to injury, illness, stress, incorrect posture and many other varied factors.
holmevalleyosteopathy.co.uk
Osteopathy is a system of diagnosis and treatment of musculoskeletal problems. Osteopaths recognise the link between the structure of the human body, and the way it functions. By examining the whole

person, not just the injured area, they try to understand the chain of events that has caused a breakdown in function. In other words, why have you developed pain now? Musculoskeletal structures can only cope with strain for so long, before they begin to fail and cause pain.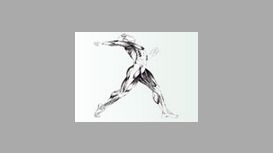 Cheyham Lodge Osteopathic Practice was originally started in 1993 by Richard Katesmark and initially provided only osteopathic treatment. However, the aim was always to build an integrated healthcare

practice. He therefore expanded the range of services to include Homeopathy, Counselling and an exercise rehabilitation specialist. As a multidisciplinary practice Cheyham Lodge now prides itself on being able to both diagnose and treat an extensive array of different health complaints.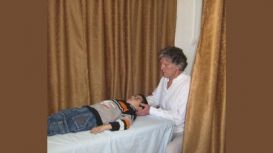 petersmithosteopath.co.uk
Peter Smith is a fully qualified osteopath, acupuncturist and Tai Chi instructor who has been practising at his clinic in Folkestone for more than 36 years. The clinic was originally established in

the town by Victor Foster in 1965, and Peter took over from him in 1976. More recently he has worked as a volunteer in India, Gaza and the West Bank.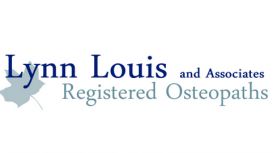 Osteopathy is a Gentle and effective treatment for a wide spectrum of health problems across all age groups from newborns to the elderly. Lynn also worked at the Osteopathic Centre for Children in

London for 11 years (rising from volunteer to consultant), and brings a wealth of experience to local osteopathic health care. Particularly in the treatment of babies & children, new mums & mums-to-be.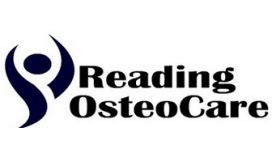 Reading OsteoCare, formerly called the Brunswick Hill Clinic is based in Reading, Berkshire. We primarily provide Osteopathic treatment for any musculo-skeletal pain (back pain, neck pain, for

example) and sport injuries. The Clinic also specialises in Pregnancy Care for mothers-to-be and Paediatric Osteopathy for babies and young children. Our treatments are catered for all, from the new-born to the elderly, from the sedentary to amateur and professional athletes.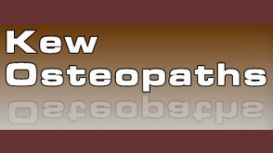 Please telephone us to find out the type of conditions we treat or any other enquiries you may have. We will be pleased to talk to you at length. It is sometimes difficult to know whether going to see

an osteopath is the correct way forward and we are more than happy to give you that advice over the telephone.