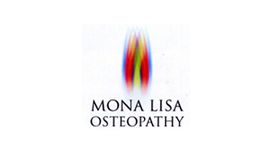 Osteopathy is a primary health care system of diagnosis and treatment of neuro-muscular-skeletal conditions. Osteopaths take a holistic approach to the body and internal systems. As such, osteopaths treat the whole person and considers all aspects of the patient's life. It is an effective way of relieving joint, muscle & ligament pain, caused by daily life activities, which impact on our bodies including work related posture, repetitive strain injuries, sporting activities and stress.
Although osteopaths are known for treating back pain, Osteopathic treatment helps relief a wide variety of other musculo-skeletal conditions. Aims of treatment include increasing the mobility of joints, relieving muscular tension and improving blood, nerve and fluid health. Advice may be provided on posture and exercise to aid recovery, promote health and prevent symptoms from recurring.
---
Reviews and Ratings
We do not have any reviews about Mona Lisa Chiropody/Podiatry available right now.