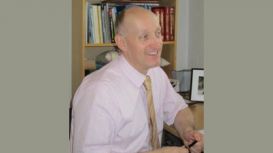 Hello, I'm Adam Lancashire, DO (Doctor of Osteopathy), a primary care specialist and member of the General Osteopathic Council and British Medical Acupunture Society.
With nearly 30 years of experience in Osteopathy and manipulative medicine, I am able to offer you safe and effective help for your concerns with muscles, joints, ligaments, tendons and your spine from cocccyx to neck. Osteopathy is often just associated with back problems, but it is in fact a system of many different techniques used for a whole range of musculosceletal problems, certain specialised gentle techniques even for people suffering from osteoporosis!
For many conditions you can expect improvements in less than 3 visits (exceptions are for example some chronic conditions), and if there is no improvement after 3 visits, I won't waste your money, but refer you to your GP for further investigation.
---
Reviews and Ratings
We do not have any reviews about Ripley Practice Of Osteopathic Medicine available right now.