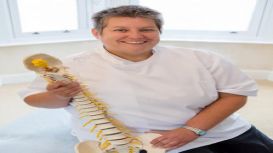 felixstoweosteopathy.co.uk
Lynne qualified as a Sports Massage Therapist before becoming an Osteopath. She likes to use a variety of techniques, including cranial osteopathy, and treats all ages. Osteopathy is an established,

recognised system of healthcare. Osteopaths work to restore the musculoskeletal system of the body to a state of balance and harmony. Using hands on treatment for a broad spectrum of health problems.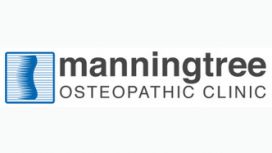 manningtreeosteopaths.com
Based in the heart of Manningtree we provide osteopathic & physiotherapy treatment to the local community and beyond. We treat a variety of musculoskeletal issues from diagnosis to treatment through

to rehabilitation. Our standard of healthcare is second to none provided by a team of skilled and dedicated healthcare professionals. We will help you find a solution to your problems. Open six days a week with emergency and evening appointments available, contact us to see how we can help you.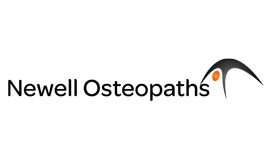 Osteopathy is an established, recognised system of diagnosis and treatment, emphasising the importance of the structural and functional integrity of the body. It recognises the importance of the link

between the structure of the human body and the way it functions. Osteopathy works on the basis that many of the causes of pain and disability stem from abnormalities in the function of the body structure as well as damage caused to it by disease.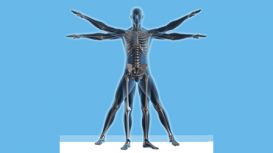 We are a well established Osteopathy and Sports Injury Clinic located inside Topnotch Health Club in Severalls Business Park, Colchester. We provide the highest standards of professional care and

effective pain relief and management for a wide variety of problems. We offer an extensive range of services from Osteopathy, Cranial Osteopathy and Acupuncture to Deep Tissue and Sports Injury Massage.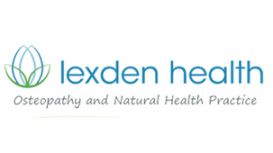 Shane has been treating me for pain and stiffness in my upper back and pain in my knees. He worked to find the cause of the problem and used techniques to ease it and gave comprehensive advise and

exercises/stretches to do at home. This has resulted in a huge improvement. He has also successfully treated my husband for a sports injury. Shane is very knowledgeable, professional and friendly. I highly recommend him. Will be coming back and recommending to others!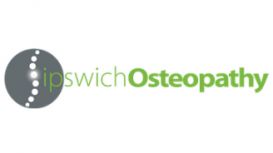 The treatment I have been receiving from Jonathan has been extremely effective and has produced noticeable physical improvements, often almost instantly. He is extremely proficient and takes the time

to explain what he is going to do and the intended results. I have been very pleasantly surprised by how the manipulation and massage techniques he uses have had such a positive effect on my movement. Jonathan was personally recommended to me and he has been outstanding.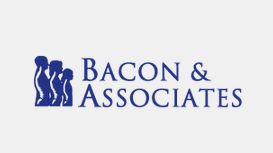 Osteopathy is a tried and tested treatment of musculo-skeletal disorders, and its holistic approach ensures that all treatments are tailored to the individual patient; their problem and their

lifestyle. Western acupuncture, sometimes also called dry-needling, has been shown to be effective in a wide range of painful conditions and is commonly used to treat musculo-skeletal pain such as back, shoulder, neck and leg pain.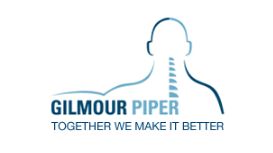 A practice delivering musculoskeletal healthcare for over 30 years. Our team of highly qualified specialists are here to help you overcome the maze of therapies available by working together as a team

to get you on the road to recovery. Although our main services are physiotherapy, osteopathy and sports injury, please browse through the 'services' tab above and see what more we have to offer.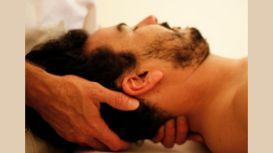 We hope this site will inform you about how Osteopathy and Naturopathy can improve your health. Wombwell Osteopathy aims to provide excellent complementary and alternative health care in the Suffolk

area, treating all types and ages, from the elderly to the newborn. We aim to treat patients rather than the condition, and the cause rather than the symptom. Osteopathy uses gentle manipulation and other techniques to help you heal, move and feel better.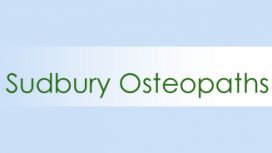 At Sudbury and Hadleigh Osteopaths, we offer a friendly and professional service, providing relief and treatment for a range of conditions. With more than 20 years' experience, we can offer the best

advice on how to best treat conditions from headaches to sciatica. We offer osteopathic treatment from two separate clinics in Suffolk. Our Sudbury clinic is open six days a week and offers emergency out-of-hours appointments. Our Hadleigh clinic is open five days a week.