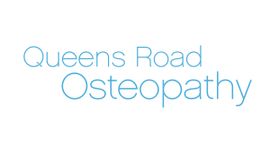 queensroadosteopathy.co.uk
Osteopathy recognises that much of the pain and disability we suffer stems from abnormalities in our body's structure and function. It is suitable for almost anyone and can contribute to the treatment

and management of a wide range of conditions such as, problems with muscles, ligaments, nerves and joints. The treatment involves gentle, manual techniques - easing pain, reducing swelling and improving mobility. One of the main purposes of osteopathy is pain relief.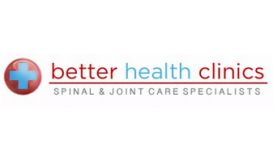 Rishi Meetaroo, graduated from the British School of Osteopathy, London - widely regarded as the finest Osteopathic training establishment in the world. His broad clinical experience and strong

academic grounding has ensured that Mr Meetaroo's approach to his patients is all-encompassing, open-minded and holistic. He is approachable and highly regarded by both patients and medical colleagues.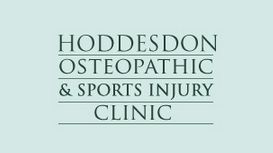 hoddesdonosteopathicclinic.co.uk
Hoddesdon Osteopathic & Sports Injury Clinic is owned and run by Paul Culverhouse DO. Paul has practised in Hoddesdon since 1998. The aim of the clinic is to provide effective diagnosis, treatment,

rehabilitation and prevention of musculoskeletal disorders. All treatments are individually tailored to each patient's needs. Paul also aims to increase the patient's knowledge and understanding of how the structure and function of their body relates to their health.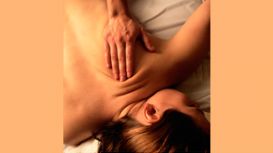 Osteopathic treatment is a form of manual medicine that complements orthodox medicine. Osteopaths are recognized for successful treatment of back pain but are not limited to this problem area.

Osteopaths identify areas of tension throughout the body around the spine and other joints, as well as certain muscles. The treatments are just as effective in all parts of the body, from ankle pain to knees, hips, wrists, elbows and neck.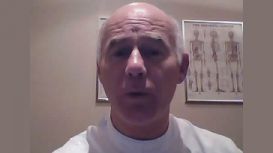 Trevor Prout BSc Hons Osteopathy welcomes you to the The Clearview Osteopathy Clinic in The Virgin Active Club in Brentwood. Trevor has established a clinic at Clearview since 2006 offering

professional treatments including Osteopathy, Scenar Therapy, Sports Massage, Management & Treatment of Sports Injuries, Acupuncture and Facial Rejuvination incorporating The Derma Roller.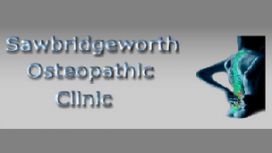 sawbridgeworthosteopaths.co.uk
We aim to provide you with useful information about our practice, about Osteopathy in general, and assist you in deciding whether to consult an Osteopath. Sawbridgeworth Osteopathic Clinic has been

serving the local community since 1977 and we have been located in central Sawbridgeworth since 1980. We aim to provide a friendly and efficient service, and try to offer an appointment within 24 hours of your call, often the same day if required.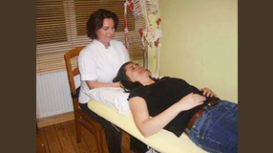 thewareosteopathyclinic.co.uk
We believe Osteopathy can help you with most aches and pains whether they have been there for years or happened in the last 24 hours. Everyone can benefit from Osteopathic care from babies to those a

little further along the natural aging process & everyone in between including office workers trade/manual workers, pregnant ladies & sports people. We use both structural and cranial Osteopathy depending upon your health requirements.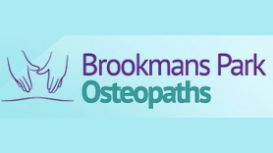 brookmansparkosteos.co.uk
Situated in the heart of Brookmans Park village, our practice was established in 1999 to provide a high quality osteopathic service in a friendly, caring environment. We offer a range of treatments

for health issues at every stage in life, from every day aches and pains that seem to happen for no apparent reason, to those caused by accidents and illness.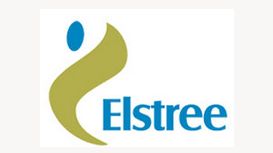 Amee graduated in 2006 with a BSc (Hons) in Osteopathic Medicine and a Diploma in Naturopathy from the British College of Osteopathic Medicine in London. Since graduating, she has worked in well

established clinics in Sussex, Surrey and London. Amee completed further post graduate training at the Sutherland Cranial College and has several years experience in the treatment of babies and children.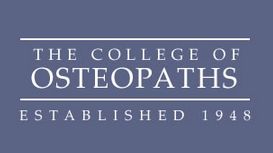 collegeofosteopaths.ac.uk
The College of Osteopaths has specialised in the provision of part-time flexible osteopathic programmes since 1948. Programmes are student-focussed and designed to meet the needs of a wide audience. A

significant part of the programme is delivered at weekends, which means students can organise their training around family, work and social activities. The dedication that part-time study requires is exceeded by the reward.