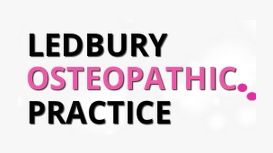 Thank you for visiting the website of Ledbury Osteopathic Practice. The practice has been established in Ledbury since 1989 and for over twenty years it has proudly served a great many members of the

local community and beyond. We are a family orientated practice working with patients as young as 3 days old to our more senior members in their 90's, and we offer a diverse range of diagnostic approaches and treatment techniques, including the very gentle cranial osteopathy.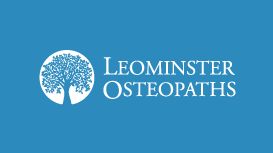 leominsterosteopaths.co.uk
At Leominster Osteopathic Clinic you will receive a professional and friendly service specifically tailored to your needs. Our reputation is such that patients come to us not only from Leominster but

from all over England and Wales and even some from abroad. We are the leading osteopathic clinic committed to relieving your pain and symptoms.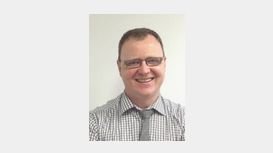 Whether you have had the pain for a short time or a long time, we aim to get you pain free as quickly as possible. We do this with you in mind, carefully examining you to find out what is wrong then

explaining what we can do to help you get back to your old self. Our treatments are as individual as our patients. We offer individually tailored treatment for individuals.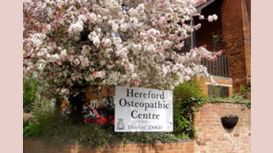 The Hereford Osteopathic Centre was established in Hereford in 1975 by the internationally known osteopath Nicholas Handoll. He opened the Ross-on-Wye Clinic of Osteopathy and Complementary Medicine

some eight years later. These practices have become centres of development for osteopaths for over 30 years, particularly in the field of what has become known as Cranial Osteopathy. Many prominent osteopaths developed their careers at the Hereford Osteopathic Centre.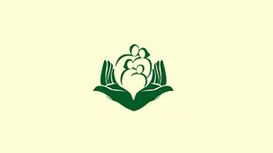 With the ever increasing demands of the 21st century living more and more people are seeking the benefits of complementary medicine. Michelle and Clare Davies owners of the centre, have many years of

experience in this field. Michelle is an Osteopath and Clare is a natural health practitioner.