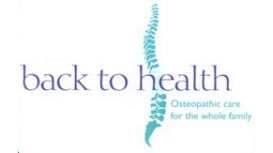 backtohealthosteopathy.com
Back to Health, run by Alison and Mark Leason has been established in Leicester since 1989. The experienced, friendly and supportive practitioners value good communication and active patient

participation to speed recovery. They believe in looking at each patient as a whole person and consider those elements such as diet, lifestyle habits and exercise play an important role in helping to restore each individual to full health.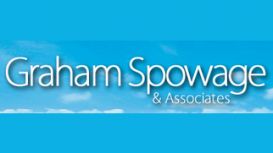 Established since 1996 our Osteopathic practice has developed and expanded and we now have two surgeries providing the best patient care in a dedicated building in Stoneygate, Leicester and in the Two

Shires General Practice Dr. Kilpatrick & Partners in Market Harborough. We offer osteopathy and acupuncture. An initial consultation is usually available within a few days. All our osteopaths are registered with the General Osteopathic Council (GOsC) which is the statutory governing body.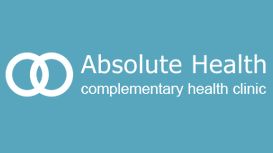 absolutehealthclinic.co.uk
Osteopathy can help speed up recovery from aches and pains, help you with postural issues, free joint restrictions and reduce muscle tension. Osteopathic treatment aims to improve function throughout

the body, encouraging health in the circulatory, nervous and musculo-skeletal systems. Deep tissue massage can help to reduce pain and restore function to over-worked muscles following a work or sports injury. Medical Acupuncture can alleviate painful muscle conditions including "trigger points".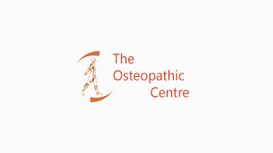 Back Pain affects the vast majority of the population. We are highly trained to identify and eradicate the underlying cause of your pain, restoring good health. We have the skills and expertise to

guide you to a better understanding of your pain, to give long term solutions backed up with exercise regimes to keep you well.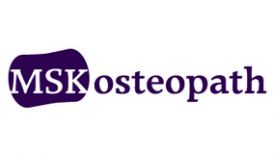 Avin primarily practices osteopathy from the GP's Surgery in Uppingham, Rutland and Thurmaston Health Clinic in Leicester. Most patients are referred from General Practitioners and Surgeons that work

locally to the practice, or recommended by word of mouth, he is one of the leading Osteopaths in Leicester. Avin also specialises in Medical Acupuncture and Orthotics.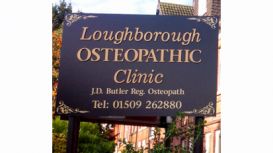 A growing demand for treatment meant that by 1997 the clinic moved to a larger premises on Ashby road in Loughborough, expanding to incorporate associate osteopaths, a team of acupuncturists, and a

sports and relaxation massage therapist. The clinic enjoyed great success in these new premises until 2012 when it relocated to its current location at 99 Ashby Road, Loughborough. The beautiful Victorian premises that now house the clinic represent the realism of a long term vision in Jamie's mind.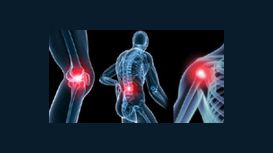 Mr Mitchell Lovett D.O is a Fully Registered Osteopath, who has been in private practice since 1993. He has worked in Harley Street, and as a Consultant at the Tyringham Naturopathic clinic and at The

Rosegarth Clinic in Mansfield, Nottinghamshire. He has operated locally from Clinics within the Oakham Medical Practice since 1995 and at the Latham House Medical Practice since 2001.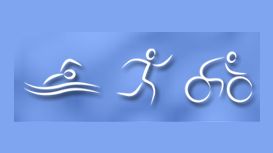 I was involved in a car accident some months ago. I hurt my back and neck. This later developed into headaches and low back pain. On recommendation from a friend, I went to see Joseph Stapleton, the

osteopath. He assessed me and treated me with several sessions of osteopathy. This rapidly improved my condition, even from the first session. The headaches have completely gone and the lower back pain has virtually disappeared as well.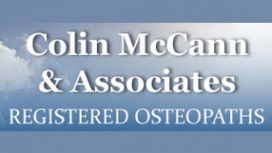 Colin McCann and Associates, Nuneaton Osteopathic Clinic employs only fully trained GOsC Registered Osteopaths. We offer superb treatment for a wide range of painful conditions in our friendly relaxed

practice. Colin McCann & Associates offer extremely good value for money and we are acutely mindful of the current economic climate. If we cannot help we will try to find you someone who can.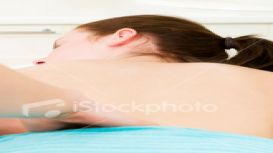 Ashby Osteopathic Clinic is located just off the A42 and only 10 minutes drive from Coalville and Swadlincote, and 15 minutes from Shepshed. Local bus services also run to Ashby-de-la-Zouch from

Burton upon Trent, Coalville, Loughborough and Swadlincote.