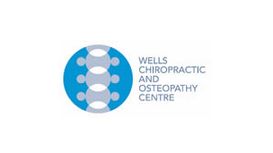 Osteopathy and chiropractic treatments are recognised by the National Institute of Clinical Excellence (N.I.C.E.) as being effective for a wide range of conditions. Take a look at our Conditions

Treated list to see if your problem is on the list. If it is, there's a very good chance we can help you.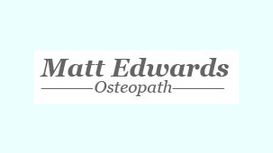 Being an Yeovil Osteopath means I have a job I love and find extremely satisfying. My eldest son explains what I do as, "dad helps people get rid of their pain". The only thing I would add

to this is that I aim to achieve this as quickly as your body will allow. We can then try to maintain this state as long as possible by advising about work, life and leisure activities, simple stretching and exercises, or if you would like maintenance treatment.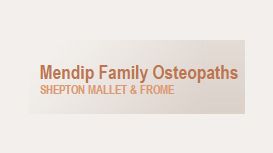 mendipfamilyosteopaths.co.uk
Osteopathy is a safe established system of diagnosis and hands on treatment. Osteopaths are used to dealing with patients in pain - whether it occurs in babies through the mechanical strain of birth,

the young through sports or work related injuries; caused by weight and postural changes in pregnancy or in an older patient with arthritic pain. Their role is to alleviate pain, to improve mobility and posture and to make patient's lives more comfortable.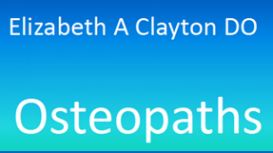 Welcome to our osteopathic practice where we offer gentle osteopathic treatment for the whole family, from newborn to the elderly. We have a special interest in cranial osteopathy (or cranial sacral

osteopathy). We pay attention to detail and aim to help people to help themselves, not just provide a quick fix. We consider all aspects of a person's welfare including physical and mental, exercise and relaxation, nutrition, body-use and posture, effects of physical and emotional stress.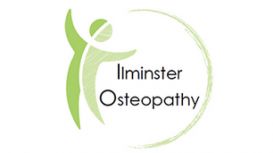 At Ilminster Osteopathy my goal is to help people achieve their goals whatever they may be, from cycling from Lands End to John O'Groats to putting on your shoes pain free. My philosphy is to help you

to function to the best of your ability using a combination of manual techniques including massage, joint manipulation as well as more gentle techniques such as cranial osteopathy.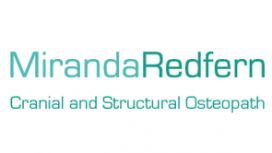 Miranda is a fully qualified and registered osteopath with an extensive range of experience in structural and cranial techniques. The variety of people who can gain real benefit from osteopathy has

always inspired me. It's hugely rewarding to make a difference to patients, whether they are at school, at work, or retired.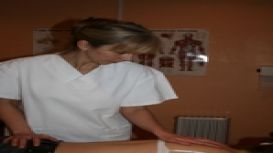 The Linen Yard Practice was established in 1993 by Claire Pearson initially to provide Osteopathic treatment for the residents of Crewkerne and the surrounding area, but soon expanded to provide a

range of complementary healthcare. There are now 4 Osteopaths with a combined experience of over 60 years, 3 Chiropodists/Podiatrists, an Acupuncturist, a Homoeopath, a Masseuse and 5 super receptionists!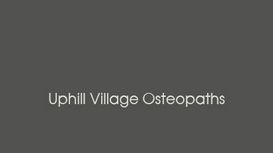 uphillvillageosteopaths.co.uk
Osteopathy is a manual medicine focusing on total body health by treating and strengthening the musculo-skeletal system. It is a whole body approach to healthcare. Osteopaths do not focus on the

'problem' but instead use manual techniques to balance the whole body, enhancing and promoting good health and wellbeing. Osteopathic philosophy is what sets it apart from other forms of physical therapy.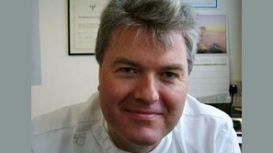 Established over 40 years ago, the practice is located in comfortable and relaxing purpose-built premises attached to the practitoner's home in a residential, and easily accessible, road one mile

south of Taunton town centre. Just 5 minutes from junction 25 of the M5, the clinic is easily reached from Bristol and Exeter, and even has a number of clients who drive down from London. There is ample free parking in the road outside the practice.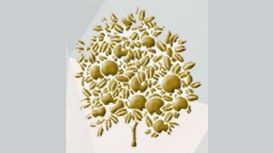 A sympathetic ear can be reassuring and bring a huge sense of relief, and at Marlborough House natural health clinic we know how important listening is to the healing process. That's why we offer you

a free twenty minutes to tell us about you and what's troubling you. We listen, and we ask questions. Then, when we have a true understanding of your problem, we'll give you our recommendations.