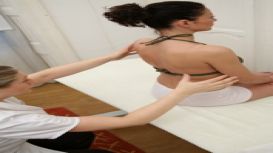 Nina Bain qualified as an Osteopath & Naturopath from the British College of Naturopathy & Osteopathy ( now the British College of Osteopathic Medicine) in 1990. She is committed to providing

effective and thorough treatment for her patients who range from babies and pregnant women to sportspeople, performers and office workers. Ostoepathy is commonly associated with the treatment of back pain, joint and muscle pain and injuries, however it may be used to treat a much wider variety of conditions.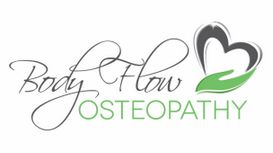 Massimo's experience with osteopathy started as a patient some years ago, when he experienced first hand the positive life changing results of osteopathic treatments. This revealing personal

experience of pain relief and healing from a long-term problem inspired Massimo to requalify as an Osteopath after a 15 years career in the IT industry.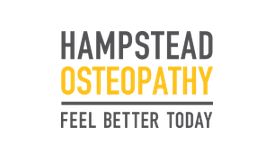 We have been providing osteopathy treatment in West Hampstead since Ben Posen established the clinic 2008. Poonam Shah (who continues to teach osteopathy at BCOM) joined the clinic in 2013 and both

osteopaths provide professional and effective treatments for a wide range of problems.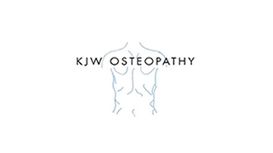 Welcome to KJW Osteopathy - an established practice with a reputation for high quality personal care. The osteopathic treatments provided by the clinic's practitioners are renowned for yielding

positive results that have a significant impact on their patients' lives. Osteopathy is an approach to healthcare that emphasises the role of the musculoskeletal system in health and disease.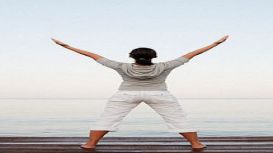 Welcome to Chiswick Osteopathic Clinic a family run osteopathic clinic staffed by practitioners with many years of experience. Offering osteopathy and cranial osteopathy to residents of Chiswick,

Hammersmith and West London, Carlo Constandinou and Katie Hunter have been in practice together since 2003. Since founding their clinic in Chiswick in 2005 they have built up a local reputation.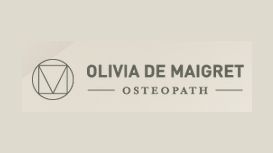 I am a keen runner but my knees started playing up, I went to see Olivia. She displayed a vast amount of knowledge about both how to rehab the knee and also how to prevent reoccurence of the injury. I

was back to my level after 4 sessions. Thank you for all your help Olivia.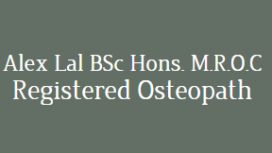 harleystreetosteopath.com
The Alex Lal Osteopathic Clinic specialises in treating musculo-skeletal pain and discomfort, whether from physical or psychological causes. If you suffer from a persistent sore or stiff back, reduced

vitality or simply place importance on your general well being and health, then visit my Osteopathic Clinic in Harley Street, London. For enquiries and to book appointments please call reception on 0845 340 2266 or email alex@harleystreetosteopath.com.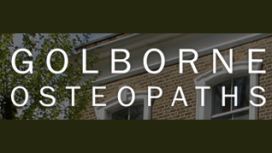 Golborne Osteopaths offers a unique approach to assessment and treatment of pain and dysfunction. We combine traditional osteopathic skills with an in-depth understanding of functional biomechanics

through training in Applied Functional Science, which applies the laws of mechanics and physics to human movement. This creates a powerful assessment, treatment, and rehabilitation process that addresses not just symptoms, but also the causes of pain and compensations that have occurred.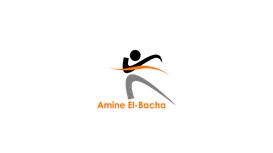 Osteopathy is a natural way to help relieve many conditions including back and neck pain, arthritic pain, stress and posture related conditions and any muscle or joint aches or strains. Treatment is

suitable for all, from the very young to the elderly, for people needing rehabilitation and those with either active or more desk bound occupations. Osteopathy is a system of healthcare that recognises each person as an individual and is complementary to conventional medicine.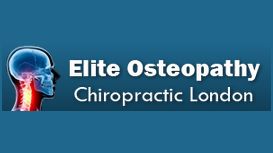 eliteosteopathy-chiropracticlondon.co.uk
Elite Osteopathy Chiropractic London, run by Osteopathic Physician Gugan Hair BOst (Hons) GradIOSH. We provide quality treatment, rehabilitation and advice for musculoskeletal complaints and disorders

with registered clinic in Central London and Parkfield Medical Centre UK.