Recommended Osteopaths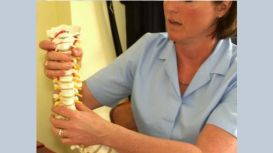 ketteringosteopaths.co.uk
Expert advice and treatment for all musculo-skeletal conditions. We can provide you with; natural pain relief, hands on treatments, a full physical assessment and advice to prevent future recurrence.

Are you in pain and discomfort from a medical condition or injury? We have successfully treated thousands of patients in the Kettering area since 1985. The aim of our osteopathic practice is to treat your pain and improve your condition as quickly as possible.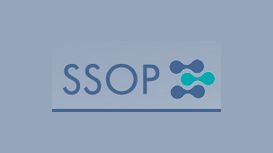 At our treatment rooms in the heart of Stony Stratford, just to the north of Milton Keynes in Buckinghamshire, we offer a full range of osteopathic treatments, with a particular focus on cranial

osteopathy. Cranial Osteopathy is a type of treatment that uses very gentle pressure to encourage the release of stresses throughout the body, especially the head and sacrum. It is extremely effective in treating adults of all ages.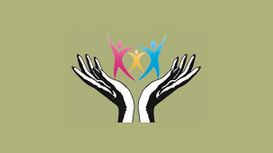 Welcome to Blackshots Osteopathic Centre, based in Thurrock and specialists in osteopathy, chiropody and podiatry. We are a small friendly team whose purpose is to improve our patients' physical

quality of life by reducing pain and improving mobility. The practice is located within a beautiful detached bungalow and has its own car Park conveniently located to Thurrock & Grays town centres and Lakeside shopping centre.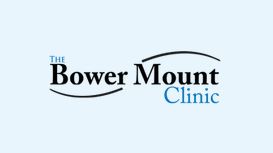 If you are currently suffering from a painful distressing or debilitating condition then we at The Bower Mount Clinic, a renowned Osteopathic clinic in Maidstone Kent can offer you a safe, effective

and integrated approach to help you overcome your health problems. We have been offering our patients a multi-disciplinary approach to treatment for over 35 years and in that time have successfully treated tens of thousands of people just like you who were experiencing health issues.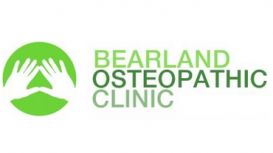 Bearland Clinic in Gloucester is now closed. Lucy Carden is currently working at Cheltenham Holistic Health Centre. In November 2013 Lucy will be going back on to Maternity Leave. Whilst Lucy is on

leave, she recommends that her clients see the other osteopaths at Cheltenham Holistic Health Centre, www.chhc.co.uk.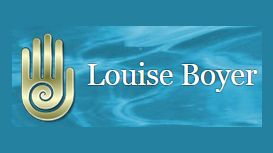 Louise was raised and educated in the Waterlooville area. At the age of 18 she suffered debilitating back pain following several sporting injuries and eventually found herself under the care of a

local osteopath. She was so delighted at the effectiveness of the treatment that she decided to study to become an osteopath herself. Louise studied for 5 years at the British School of Osteopathy in London gaining a Masters level degree and has since practiced in several clinics around Hampshire.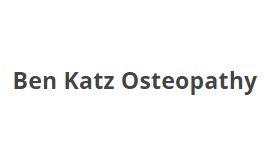 The basic idea of osteopathy is that the way things work mechanically in the body affects how they function. Osteopaths are experts at finding any tensions and mis-alignments that might compromise our

health and wellbeing. They are highly skilled at correcting these mechanical problems so that our bodies can get on with doing everything they need to in order to look after themselves.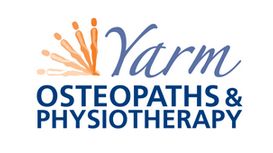 The clinic has treated over 5000 patients, helping with many muscular and skeletal aches-and-pains including low back, shoulder, neck, hip and knee pain. We are one of a select few in the UK who are

fully qualified Frozen Shoulder specialists, working with the very latest techniques to ease this chronic condition.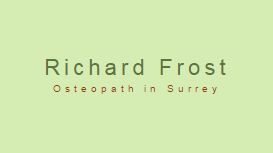 BSc(Hons)Ost Med, ND, MRN, DO, is a graduate of the British College of Osteopathic Medicine (BCOM). He completed the four-year course with a first class Bachelor of Science Honours degree. He is also

a fully qualified massage practitioner actively promoting healthy living, body dynamic and mind-body welfare. A member of the British Osteopathic Association, he is registered with the General Osteopathic Council.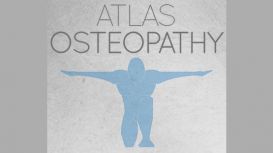 Daniel holds a Masters of Osteopathy (BCOM) and Masters in Sports Medicine, Exercise and Health (UCL). He practices using manipulations and osteopathic technique with exercise prescription and

exercise therapy, acupuncture and sports taping. Daniel specialises in the assessment and treatment of sports injuries. Osteopathy is a unique therapy that can clinically: detect, diagnose, treat, and very importantly rehabilitate and prevent reoccurrence of your injuries.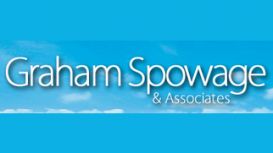 Established since 1996 our Osteopathic practice has developed and expanded and we now have two surgeries providing the best patient care in a dedicated building in Stoneygate, Leicester and in the Two

Shires General Practice Dr. Kilpatrick & Partners in Market Harborough. We offer osteopathy and acupuncture. An initial consultation is usually available within a few days. All our osteopaths are registered with the General Osteopathic Council (GOsC) which is the statutory governing body.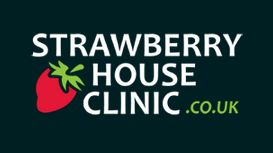 strawberryhouseclinic.co.uk
Strawberry House Clinic was set up in 2010 when Osteopath Andreas Jochim moved his practice from home, to Station Approach, Hayes, Bromley. The clinic (previously a Woolwich building society) was

totally refurbished and all rooms are heated and air-conditioned. We aim to offer the best in complementary health care in a professional and comfortable environment. Our clients come from the local area including Bromley, Hayes, West Wickham, Chislehurst, Orpington, Biggin Hill, Keston and Farnborough.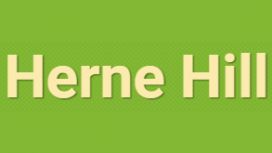 All consultations are at Paul's dedicated practice room in the basement of 39 Dulwich Road, which is close to Brockwell Lido. It is well served by trains at Herne Hill Station as well as being 10

minutes' walk from Brixton Underground Station. Buses 3, 37, and 196 all stop on Dulwich Road. There is on-street parking available which is metered between 8:30am and 5:30pm.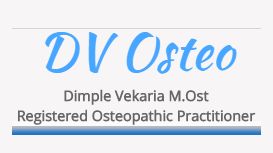 Osteopathy is a primary health care system of diagnosis and treatment for a wide range of medical symptoms. It focuses on restoring total body health by treating and strengthening the musculoskeletal

framework which consists of joints, muscles, ligaments and connective tissue.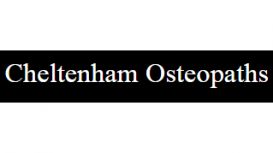 We offer osteopathic treatment to the general public in the easily accessible location of Cheltenham, Gloucestershire. The clinic offers a natural and safe approach to healthcare that can benefit all

ages from the very young to the elderly, from active sportspeople to sedentary individuals. Our ethos is patient-centred care as we seek to tailor our treatment to your own specific and unique needs.